Food with peanuts and tree nuts are not allowed at NEOC, to create a safe environment for all campers and staff.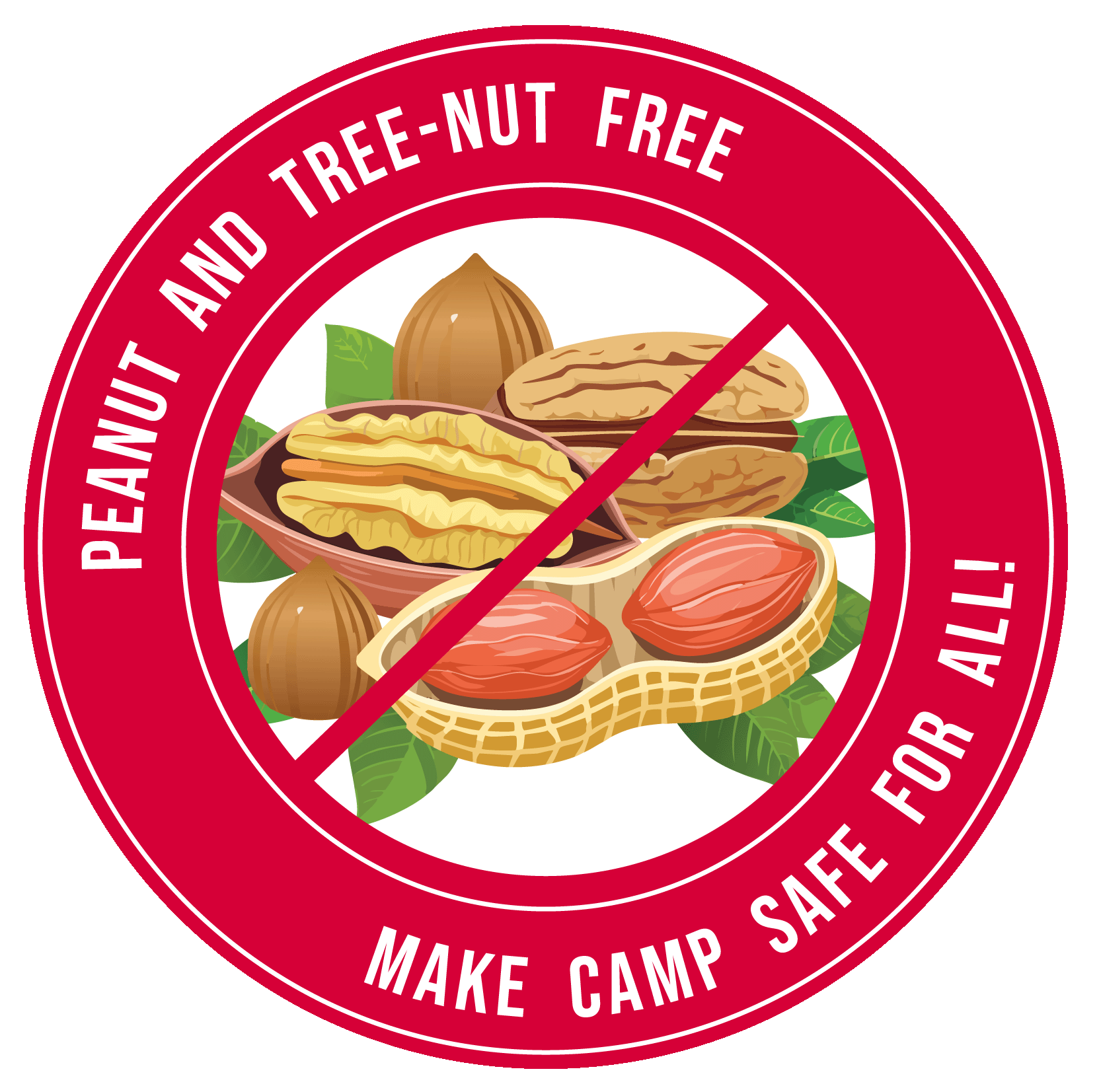 All food provided by NEOC is peanut and tree nut-free!

All food brought by staff and campers is required to be peanut and tree nut-free. Soy butter and sunflower butter are allowed. If you pack a lunch containing soy butter or sunflower butter, please label the item(s) so that counselors can easily identify the food.
NEOC counselors engage campers in a daily, lunchtime safety check to review all packed lunch items. If a camper has peanuts or tree nuts, or items manufactured in a facility that also processes peanuts or tree nuts, in their lunch, the item will be removed and an equivalent replacement will be provided. For example, a side might be replaced by a piece of fruit and an entrée with sunbutter with crackers. Parents will be notified about the incident and a $20.00 fee will be applied to the family's account for the first instance. Any subsequent incidents will result in a $50.00 fee.

Also, please know:
We have full-time, registered nurses on our team for the entire camp season.
We employ CPR & First Aid certified staff all locations.
Counselors are informed as to which campers have allergies, and to which foods (nuts, dairy, eggs, etc.)
Snack and lunch time are closely supervised.
Campers are not permitted to share or exchange food.
We provide a morning snack to all of our campers each day. Should you want to provide an alternative snack for your child it must be peanut and tree nut free.
EpiPens are kept at the health center.
We ask that all camp families please respect this safety concern. Thank you for your support and cooperation!